Doona Covers & Doona Cover Sets Online in Australia
Amsons Luxrious and Elegant Doona Covers for your Bed Rooms50% discount on all Doona Covers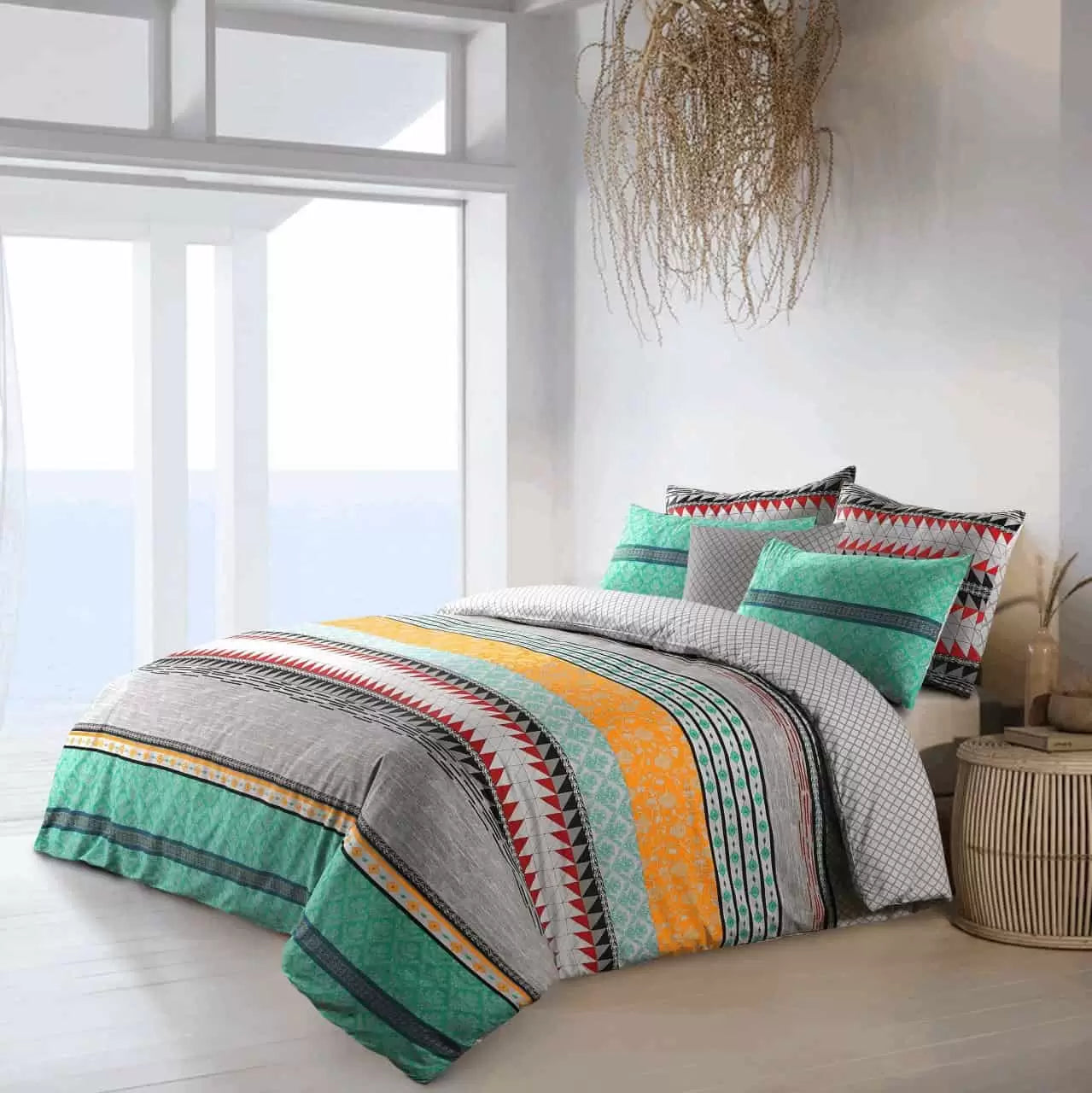 Elegance 100% Cotton Reversible Doona Covers & Doona Cover Sets
Escape to a Mediterranean paradise every time you head to bed with the eye-catching vibrant design of the Elegance Reversible Cotton Doona Cover Set.
Select Options
Topaz Green Pure Cotton Doona Covers & Doona Cover Sets
For effortless style in your space, opt for the lush 100 % Cotton Topaz Green Doona Cover Set. Made of a pure cotton fabric for all-over softness and resiliency to last.
Select Options
All what you expect from a qulaity bedding linen and Doona Covers
Pure Cotton

Pure cotton percale for natural strength and durability to withstand years of daily use and repeated washing.

Soft

Cotton percale feels crisp, clean, and soft-to-touch for luxurious comfort while you sleep.

Lightweight

Lightweight and breathable material will feel cool on warmer days and warm on cooler nights for year-round usability in a range of climates.

Pillow Cases

Pillow cases included with all doona covers. Having same color and fabric as the doona cover.

Hidden Closure

Hidden plastic snap closures to one end for easy removal and replacement of your doona without detracting from the overall look of the doona cover.

Machine Washable

Machine washable for a low-maintenance bedding option.
Textured Print Doona Covers & Doona Cover Sets
Perfect alongside crisp white sheets and neutral furnishings, The textured print cotton Doona cover sets bring a fun burst of color and warmth to your bedroom, perfect for any season.
Wide Range of Doona Covers, Single, Double Queen, & King Doona Covers
Select from Single Doona Covers, Double Doona Covers, Queen Doona Covers, King & Super King Doona Covers